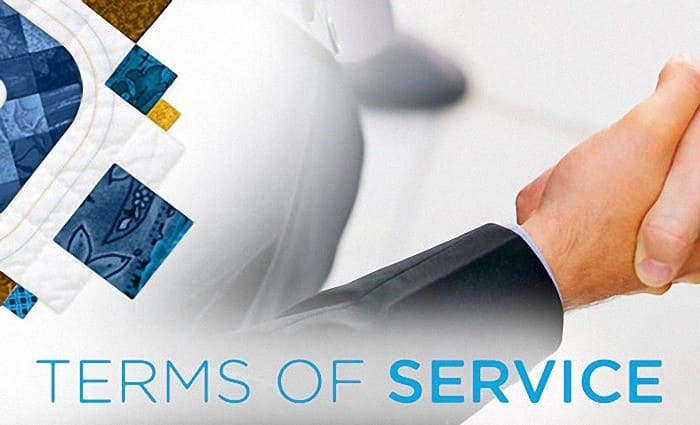 TERMS OF SERVICE
TERMS OF SERVICE AGREEMENT
 LAST REVISION: 01-04-2020
PLEASE READ THIS TERMS OF SERVICE AGREEMENT CAREFULLY. BY USING THIS WEBSITE OR ORDERING PRODUCTS FROM THIS WEBSITE YOU AGREE TO BE BOUND BY ALL OF THE TERMS AND CONDITIONS OF THIS AGREEMENT.
This Terms of Service Agreement governs your use of this website, https://printsindia.in, owned by Ads India, located at No.603, College Road, K R Mohalla, Mysore 570024, India offer of products for purchase on this Website, or your purchase of products available on this Website. This Agreement includes, and incorporates by this reference, the policies and guidelines referenced below. Ads India reserves the right to change or revise the terms and conditions of this Agreement at any time by posting any changes or a revised Agreement on this Website. Printsindia.in (Ads India) will alert you that changes or revisions have been made by indicating on the top of this Agreement the date it was last revised. The changed or revised Agreement will be effective immediately after it is posted on this Website. Your use of the Website following the posting of any such changes or of a revised Agreement will constitute your acceptance of any such changes or revisions. Ads India encourages you to review this Agreement whenever you visit the Website to make sure that you understand the terms and conditions governing use of the Website. This Agreement does not alter in any way the terms or conditions of any other written agreement you may have with Ads India for other products or services. If you do not agree to this Agreement (including any referenced policies or guidelines), please immediately terminate your use of the Website. If you would like to print this Agreement, please click the print button on your browser toolbar.
I PRODUCTS
 Terms of Offer: This Website offers for sale certain products. By placing an order for Products through this Website, you agree to the terms set forth in this Agreement. 
Customer Solicitation: Unless you notify our third party call center reps or direct Ads India sales reps, while they are calling you, of your desire to opt out from further direct company communications and solicitations, you are agreeing to continue to receive further  emails and call solicitations Ads India and its designated in house or third party call team(s).
 Opt Out Procedure
You may also choose to opt out, via sending your email address to: info@printsindia.in

You may send a written remove request to Ads India, #603, College road, K R Mohalla, Mysore-570024.
Proprietary Rights: Ads India has proprietary rights and trade secrets in the Products. You may not copy, reproduce, resell or redistribute any Product manufactured and/or distributed by Printsindia.in (Ads India). Printsindia.in (Ads India) also has rights to all trademarks  and trade dress and specific layouts of this webpage, including calls to action, text placement, images and other information.
GST: If you purchase any Products, you will be responsible for paying any applicable GST.
II PAYMENT
All prices are in Indian Rupees (Rs.).

As every product in this website is customized for you, your orders are not processed until we receive the full payment.
III REFUNDS
We make personalized gift-giving easy – we guarantee it!
 Our buyers select only the highest quality gifts, which are then customized just for you! We inspect every item again for quality and accuracy before it ships to you or someone special. We guarantee our personalized products to be free of manufacturing errors or product defects. If there is a quality issue with your order, you may return it in new condition and in its original packaging for a prompt exchange for the same item, or you can choose other products of the same cost. Understandably, personalized items cannot be accepted for return, unless there is a manufacturing defect or product defect. 
Notify us  within 72 hours from delivery for any defects or errors.

We may request that you return 100% of a defective order within 5 business days before we agree to redo your order.

printsindia.in (Ads India),  will gladly reimburse return shipment costs of authorized exchanges/returns
You are welcome to email us at info@printsindia.in, if you have questions about personalization, before placing your order. Understandably, we are not able to accept cancellations or changes to orders once they are placed, as they are immediately sent for production.
IV. LIABILITY OF ERRORS
We are not liable for errors committed by you during the course of personalizing a product. These errors, though not limited to, may be a result of the following: misspelling, bleeds, grammar, punctuation, or image resolution.
Artwork & Photographs
By submitting an artwork or photograph for use in a custom product on Printsindia.in (Ads India), you certify that you have the right to use the artwork or photographs in your products/prints.

You agree not to upload any files consisting of the following: material that could give rise to any civil or criminal liability; and any material that could infringe rights of privacy, publicity, copyrights or other intellectual property rights without the permission of the owner of these rights.

Printsindia.in (Ads India) will  refuse the order, which in our opinion is an infringement on the rights of a 3rd party. You accept full legal liability for the content of material processed and printed on your behalf and under your instructions.
V. SHIPPING
Cash on Delivery not available  

Delivery charges depend on location and weight of the order. Time taken will be 2-5 business days for deliveries to Metros (Bangalore, Chennai, Delhi, Kolkata & Mumbai) 5-10 business days for deliveries to rest of India

If the product you ordered is damaged during shipping we will replace it at no charge to you.
VI. USER RESTRICTIONS
You must be of legal age to use our site.

You must provide a valid email address and any other information requested by printsindia.in  to complete your order.

You are responsible for maintaining the security of your account and password. We cannot and will not be liable for any loss or damage from your failure to comply with this security obligation.

You are responsible for all content posted and activity that occurs under your account.
VII. MISCELLANEOUS
We reserve the right to refuse an order without disclosing a reason.
Hold harmless
The customer will defend and hold Printsindia.in (Ads India) harmless in any suit or court action brought against Printsindia.in (Ads India) by others for alleged damages, costs, expenses (including reasonable attorney's fees), liabilities or losses resulting from circumstances where Printsindia.in (Ads India), acting as the customer's agent, uses copy, photographs, or illustrations that are believed by others to be degrading, libelous or harmful to their reputations, images, or standing in the community or which in the sole judgment of Printsindia.in (Ads India) is an infringement on a trademark, trade name, service mark, copyright belonging to others, or in a suit or court action brought against Printsindia.in (Ads India) for actions of the customer's employees which may occur.
VIII. CARDHOLDER PAYMENT LIABILITY
We as a merchant shall be under no liability whatsoever in respect of any loss or damage arising directly or indirectly out of the decline of authorization for any Transaction, on Account of the Cardholder having exceeded the preset limit mutually agreed by us with our acquiring bank from time to time
IX. INDEMNIFICATION
You agree to defend, indemnify and hold harmless Printsindia.in (Ads India) and its affiliates from and against any and all claims, damages, costs and expenses, including attorneys'­ fees, arising from or related to your use of Printsindia.in (Ads India). You also certify that you own rights to or have a license to use the image(s) being reproduced as part of your order.
X. ACCOUNT TERMINATION
Your access to Printsindia.in (Ads India) may be terminated or suspended at any time, without notice and for any reason.
XI. ENTIRE AGREEMENT
These Terms and Conditions, together with the Privacy Policy and those terms and conditions incorporated herein or referred to herein, constitute the entire agreement (collectively, the & 'Agreement') between you and each Covered Party relating to the subject matter hereof, and supersedes any prior understandings or agreements (whether oral or written) regarding the subject matter, and may not be amended or modified except in writing or by making such amendments or modifications available on this Site. If any provision of this Agreement is found to be invalid, illegal or unenforceable, the validity, legality and enforceability of the remaining provisions will not in any way be affected or impaired.
XII. GOVERNING LAW
The laws of India shall govern the performance of these Terms and Conditions, without regard to such state's conflicts of laws principles. You consent to the exclusive jurisdiction and venue of the courts located in Mumbai (Maharashtra, India) for all disputes arising out of, or relating to, the Terms and Conditions and use of this site.
XIII. PRINTSINDIA.IN (ADS INDIA) PRIVACY POLICY
We collect information, such as your name and email address, when you (or other users) provide it to us while using our website or volunteer it through other forms of communication. Our Privacy Policy explains how we use the information that we collect about you.
Use
The information we collect is used for the following reasons:
Fulfill your requests for our products and services

Manage your account and preferences

Evaluate the quality of our site and find opportunities to improve.
Sharing
The information we collect is not shared with other organizations, except in the following circumstances:
Printsindia.in (Ads India) is acquired by, or merged with, another company.

In order to comply with legal requirements, prevent or take action against suspected fraud or protect the safety of our users.

In order to work with service providers, such as payment processors or credit agencies.

There is a violation of our "Terms and Conditions."
Cookies
We may assign your computer one or more cookies which collect information to facilitate access to our website and personalize your experience.
Changes
We may occasionally update our Privacy Policy. If significant changes are made, we will post on our blog to inform you of an update.
How to contact us
If you have questions about our Privacy Policy contact us by email or postal mail at:
Ads India.
Address: #603, College Road, K R Mohalla, Mysore 570 024
Email: info@adsindiaonline.com