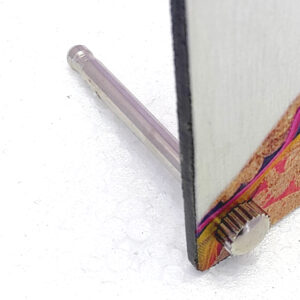 With a confident touch, we bring your memories to life in brilliant detail and vibrant colors.
Unleash the captivating power of your favorite moments with our stunning Photo Printed on aluminium plates!
Crafted on sleek brush silver Aluminium, these metal plates transform ordinary photographs into extraordinary works of art.
Elevate any space with this modern and sophisticated statement piece that effortlessly captures attention. Embrace the awe-inspiring beauty of aluminium prints today!
  NOTE:
In order to get the most value from our ACP TableTop Photo Frame, the user must also provide high-quality photos uploaded directly from a smartphone or camera or laptop.
Avoid uploading WhatsApp forwarding images.
---